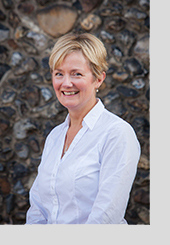 Josephine Fox, ANAEA Managing Director
Josephine (Jo) founded Purbeck & Co in 2007, opening the first office in 2008. Jo drew on many years of marketing and Estate Agency experience to create the successful business that exists today. Jo was, and is, determined to operate an Estate Agency that changes people's sometimes negative perception of the profession. Primarily her aim is to offer an honest and transparent relationship with people, whether they are Vendors, Purchasers, Landlords, Tenants or associated professionals. This has been achieved, and testament to this is the very high percentage of repeat business across the services offered. Jo's aim is to continue to grow Purbeck & Co, building upon established success and proudly retain the ethos Estate Agency with Integrity.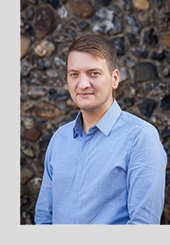 Luke Martin, MNAEA Senior Sales Negotiator
Luke started working with Purbeck & Co in 2010. Before becoming an Estate Agent Luke's background had been in customer service. With this background Luke was very prepared for the fundamentals of good Estate Agency, excellent customer care. Luke has risen to the challenge of working within a competitive local property market. A dedicated and hardworking member of our Team, Luke has progressed to Senior Sales Negotiator. His tenacious personality, constructive attitude combined with a sound work ethic, naturally reflects the values of Purbeck & Co. Luke's qualifications include the NFOPP Technical Award in Sales and he is accredited to the National Association of Estate Agents.
Purbeck & Co
One of a very small number Estate Agents with a sales office in Stowmarket, Purbeck & Co are licensed members of the National Association of Estate Agents.
By choosing an NAEA member you can be sure you are dealing with an experienced and professional agent. Membership of the Association is through formal qualification ensuring that NAEA member agents have the knowledge and experience to guide you through your property transaction as smoothly and painlessly as possible.
Operating under strict rules of conduct, members must meet certain standards relating to professional and ethical practice. Under the rules, agents are required to protect and promote their client's interests, while at all times acting in a fair and proper manner. A flexible, open-handed, value for money service is a very important requirement which Purbeck & Co identify with. When a Valuer visits your property, you will not be made to wait for a commission figure to be given while you are assessed, our commission charges are clear and are based on the price we achieve for your property, on a no sale no fee basis.
During the sale of a property Purbeck & Co feel it is important that all clients are given the most relevant up to date information possible. Because of the technology available today, and the public's willingness to embrace it, clients are very often aware of what is available. A heavy-handed sales approach with associated agendas is often unwelcome. If, however a client would appreciate impartial advice, staff at Purbeck & Co are happy to recommend independent local services. Clients appreciate information regarding the properties offered for sale more than anything else.
Purbeck & Co is also a Full Member and abides by TPO Codes of Practice. The Ombudsman is able to consider complaints in relation to residential sales, lettings and buying services, commercial sales and lettings, international sales and lettings, chattels auctions. For more information, please visit www.tpos.co.uk
Please feel free to visit, telephone or email us for further information.